Hosted by: MizB at Should Be Reading
Description: WWW Wednesday is a weekly event where you share:
(1) What you're currently reading,
(2) What you recently finished reading, and
(3) What you think you'll read next.
What are you currently reading?
Oh. I can't remember. Because I just finished a groooooool book. Heheh. Anyways, I'm reading Promise of Shadows but I'm not really into it. It ain't bad, just things are taking too long to actually fucking happen. No not really. It's simple that it's not roping me in but guysssssss, I'm only 20% in. I'm sure I'm going to love it. Also, I'm reading The Lonely– the cover is absolutely fucking my type, actually Kafka-esque in a sense. Anyways, into the prologue and the narrator's already told us how she's going to die at the end and other kinds of depressing crap, so I'm definitely hooked.
What you recently finished reading?
MANYMANY! For me, that is. Some epics amongst you read in tens and I can't EVER top that.
1. Wicked Little Secrets: WHOA. WAY better than the first, minus a few discrepancies. I'm in love. I just hope that the publishers accept my request for the galley of the last book on Netgalley. I'm not holding my breath, though, 'cause me and St Martin's? Ain't the best relationship. BUT this book. WHat a mystery should be.
2. Deep Blue: First Donelly, not going to be last but this was crap. I didn't read the last 50 pages. An improper, short review will probably be up soon. God, this was horrible.\
3. The Girl Who Never Was: A good debut. I was really into the first half but the latter dragged too much. Fey creatures have become so boring nowadays. Give me wizards, ogres and the rest- they were prominent in the first half of the book.
4. Blackbird: I was not really sure what to make of this book. It was short, thrilling and kept me on my toes but not a lot happens, nor are answers given. There's a moment-of-happiness-in-turbulence kinda ending, which while contrary to my favored bad-things-ahoy ending, settled the deal for me and so I'd recommend it sans reservation.
5. Imperfect Chemistry: Freeeeeeeebie on Amazon! It's NA but I didn't hate it. It was okay, kinda good. I'm actually looking forward to the next book so yay!!! Our MC is basically a female Sheldon Cooper, just not as awesome nor annoying and after a while, her narration seeps back into the average character's, which was a let down. But if you're looking for a almost-cute romance, give this one a go.
ANd that's all.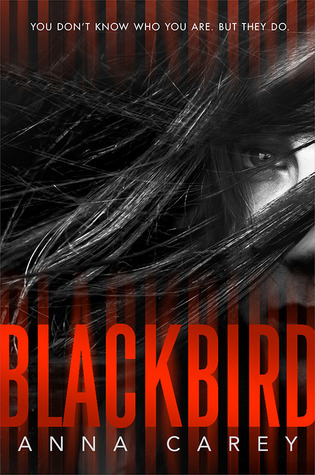 What you think you'll read next?
NO. NO. Because I was going to add The Jade Temptress yet again! For the third time and that's just not done. I gotta read the book, folks, and somehow it ain't happening(although I do like it). So I won't include it; I also don't have any future plans. Mayhap that'll do the trick and I'll read it finallyyyyyy!
SOsososoos, tell me. WHatchagot in your piles? Perhaps I can add one to my last.
Allyons-y!